Hold onto something, the Tectonisaur Ston'emm are coming!!
Posted October 14, 2014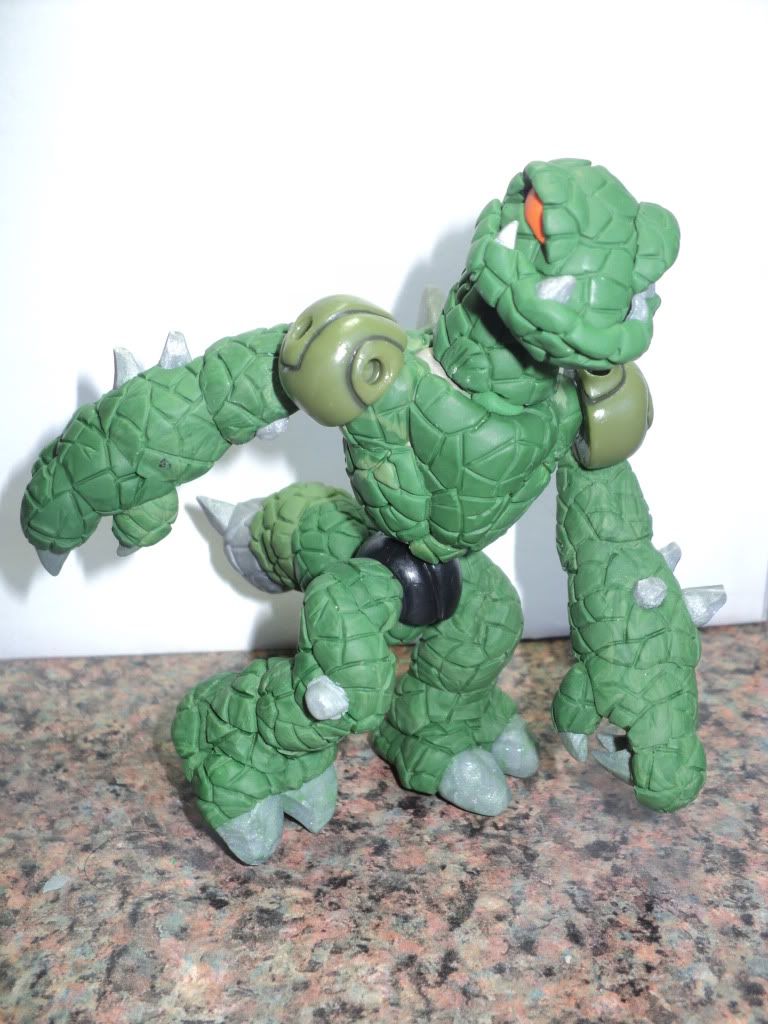 Hey everybody! After lots of bumps in the road in addition to taking a few wrong turns, starting tomorrow the Tectonisaur Ston'emm will be available for purchase!! Here's what you need to know, as things are being done a little differently this time around then how we usually do our releases.
1) These will be done on a Pre-Order system where you place your order via e-mail to me (at bahglenncreations@gmail.com) & specify what color parts you want. Please allow 4-to-6 weeks for delivery, but there are chances they can come sooner; it all depends on the amount of orders and the time to cast them.
2) These are not complete, assembled figures. With your purchase, you will get seven pieces: x1 Head, x1 Tail, x2 Legs (Left & Right), x2 Arms (Left & Right) and x1 Torso. All parts have Glyos pegs on them and are fully compatible with all existing Glyos production figures & parts. The torso will have a Glyos socket on it so you can peg the Tectonisaur head directly into it instead of using a Female/Female Glyos part to complete the connection, but you will need other Glyos pieces to attach the arms, torso, legs and tail together.
3) The Tectonisaur Ston'emm parts will cost only $36.00 for the 7 parts listed above. This change in our pricing came from working with my new caster, [b]Ahren from Improbablecast[/b], who was able to determine costs much more precisely. With this new information, we were now able to pass that savings onto you and give you a really cool product for a price that we all can afford.
4) These figure parts will come un-painted and will just be the bare parts. There will be 3 colors available for this release: Stone Gray, Kobra Khan Green & Rig Crew Light Tan.
I can't convey how truly excited I am for this release, it's very cool to finally have this beast of a Ston'emm available to you guys and at a price that won't break the bank for either of us. 12pm tomorrow afternoon (Eastern Time) I will begin excepting Pre-orders, this way you guys have some time.
-Bah'glenn