New York Comic Con Ston'emm Release information!!
Posted October 1, 2013
Hey gang!
All orders should be arriving at people's homes by now, or at least within the next day or so. Glad to finally get the products into your hands, we hope you enjoy what you purchased.
Now that we're virtually ONE WEEK (where the heck did the time go?!?) away from New York Comic Con 2013, we here at Bah'glenn Creations are in Super-Duper-Crunch-Time-Mode and working our butts off to make sure everything is ready for the show. We have a nice chunk of Ston'emm figures available this year, including the Rokk'pot Ston'emms now with Light-Piped eyes, a ton of Lil'grinds colorways AND some brand-new Ston'emm parts.
Here are some Work-in-Progress photos for next week's release, as we approach the show more photos will be revealed:
Ecto-Plasmic Tribe Ston'emm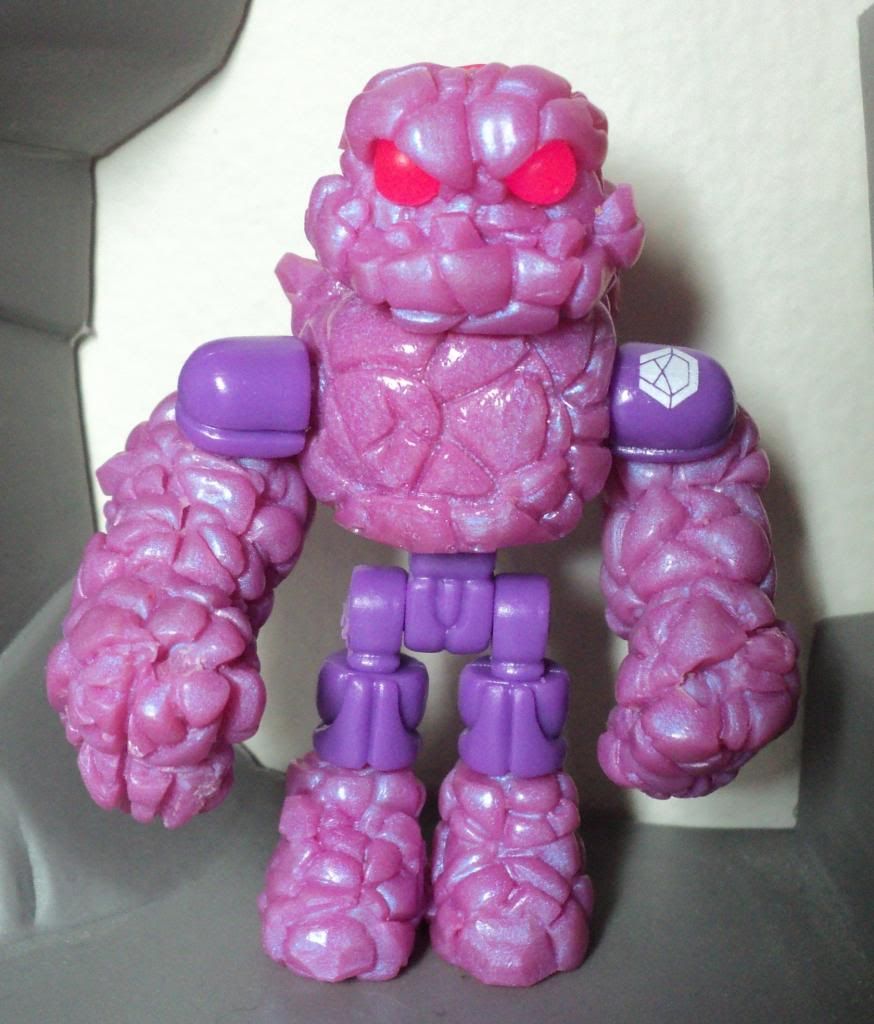 Em'rald of Feldspar's Honor Guard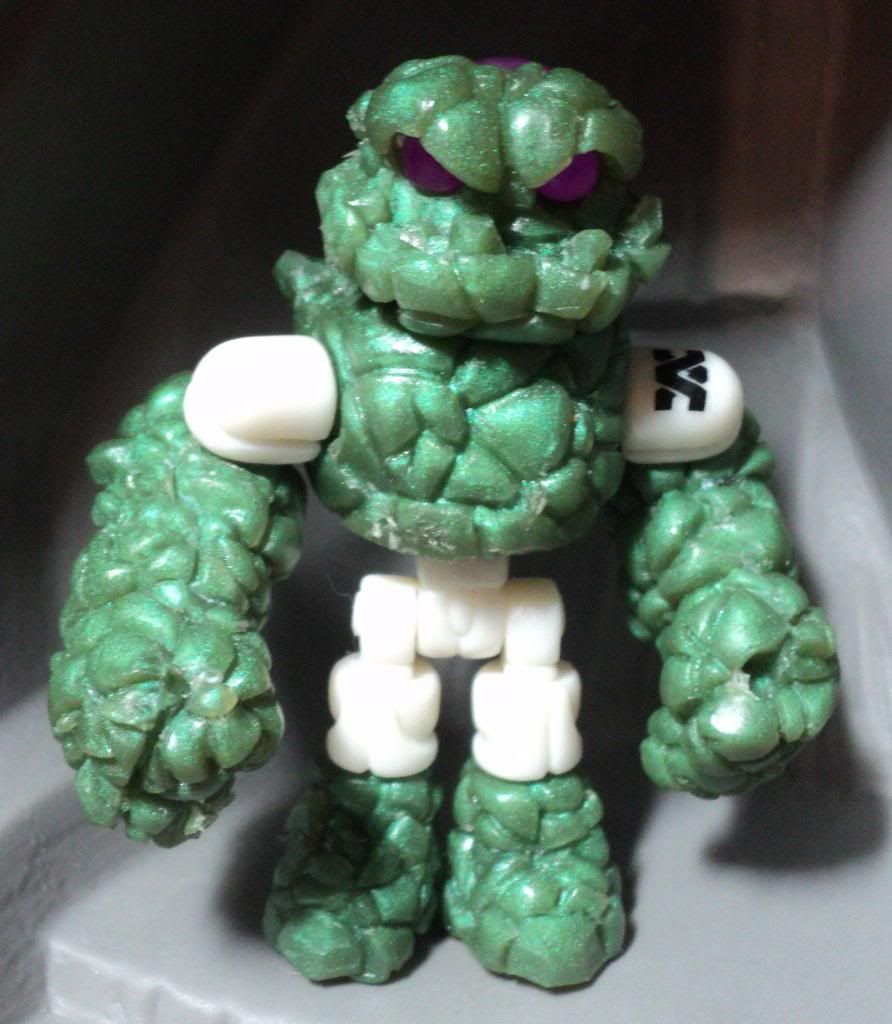 Pur'pullium Tribe Ston'emm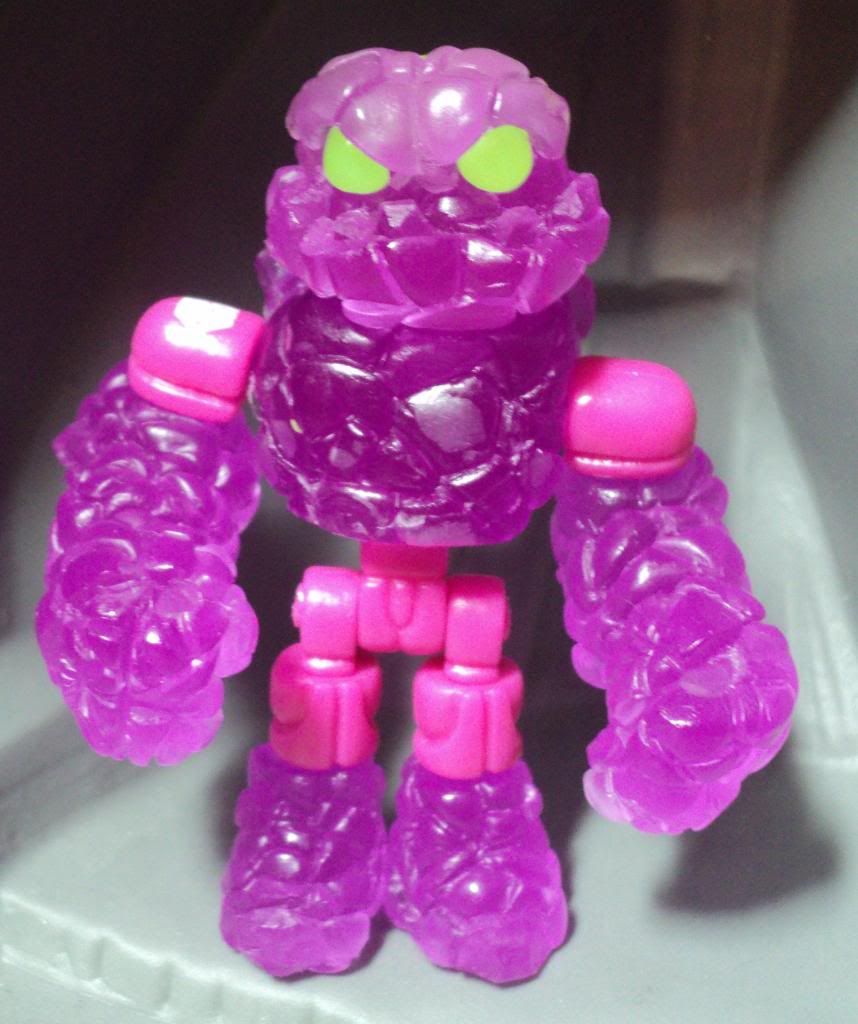 Now, in addition to the above figures, there will be some Ston'emms in a Standard Gray colorway and there should be Rokk'pots & Lil'grinds to match the above colorways. In addition to those colorways, we'll be having 3 different colorways of Crystal'emms or "Crystalline Ston'emms" with brand-new parts. Dy-Mnnd the Indestructible will be leading the pack with Ru'bredd the Reflector and Saff-Ire the Healer joining him.
Dy-Mnnd the Indestructible v2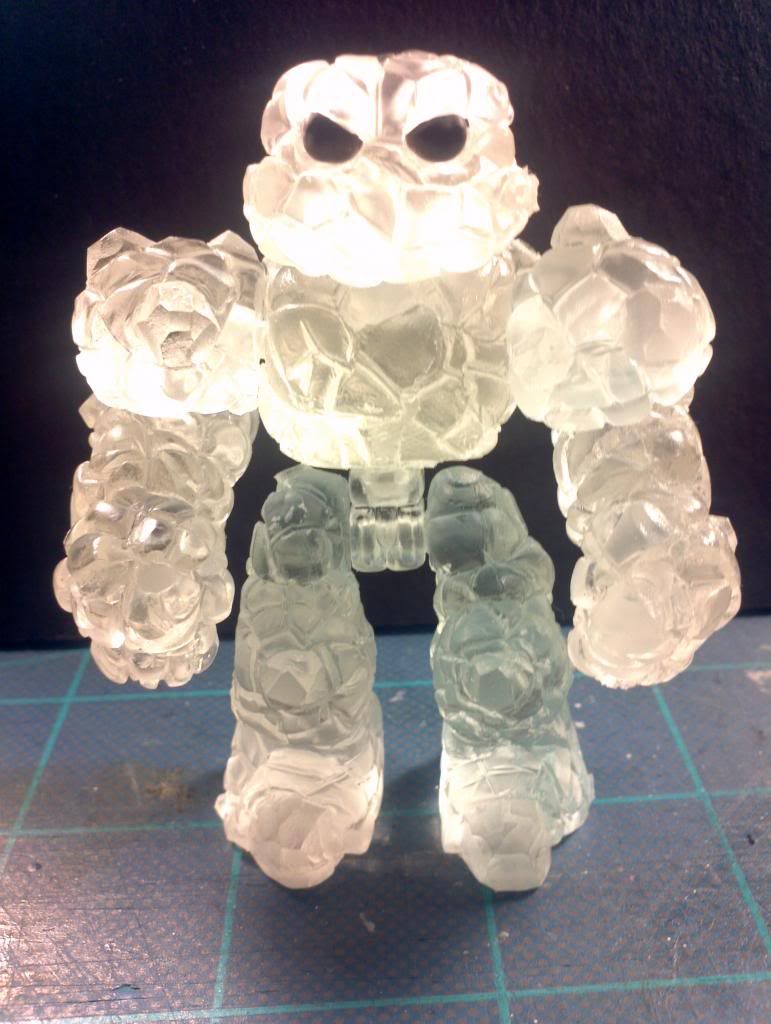 Dy-Mnnd will be sporting a brand-new head, brand-new shoulders & brand-new legs, all fully sculpted. Ru'bredd & Saf-Ire will have the same shoulders & legs, cast in Ruby Red & Sapphire Blue respectfully, but have the Standard Ston'emm head WITH a brand-new light-piping piece. We're very excited about these new Crystal'emms as they're the first of the Ston'emm to feature these new parts, and they really help to make the toy much more uniform. Victor did an amazing job casting the parts to build this guy, I'm so excited to see the Ston'emm becoming more bulky and rock like. The additon of new legs/feet is also awesome to me. Expect to see these new legs on more Ston'emm in future releases.
This new configuaration also makes Dy-Mnnd look more like the original drawing I did of him when I was 15 years old:
I like the new design of him much better, especially since he doesn't have nipples. *sigh* I guess I was trying to show how strong he was & having abbs, pecs & nipples was the only way I knew how to draw it. I blame Masters of the Universe toys for this LoL. Stay tuned here for more info & pictures as we approach the show, I think you're all going to like what you see.