Ston'emms VS Mordles: WHO WILL WIN!?!
Posted June 27, 2013
Big round of applause goes out to our good from John "Doctor" Kent from Toyfinity Toys for bringing Mordles back into the world. It's still flabbergasting to me to know that John actually owns the rights for the Mordles; that'd be like Victor & I owning the Inhumanoids! I'm very excited for everything he's got planned for them and as far as I'm concerned, there is no one else better to be the custodian of the Mordles.
For fun, I figured we'd have some of our Ston'emm figures meet up with Doc's new Mordles. Let's see how they handle themselves...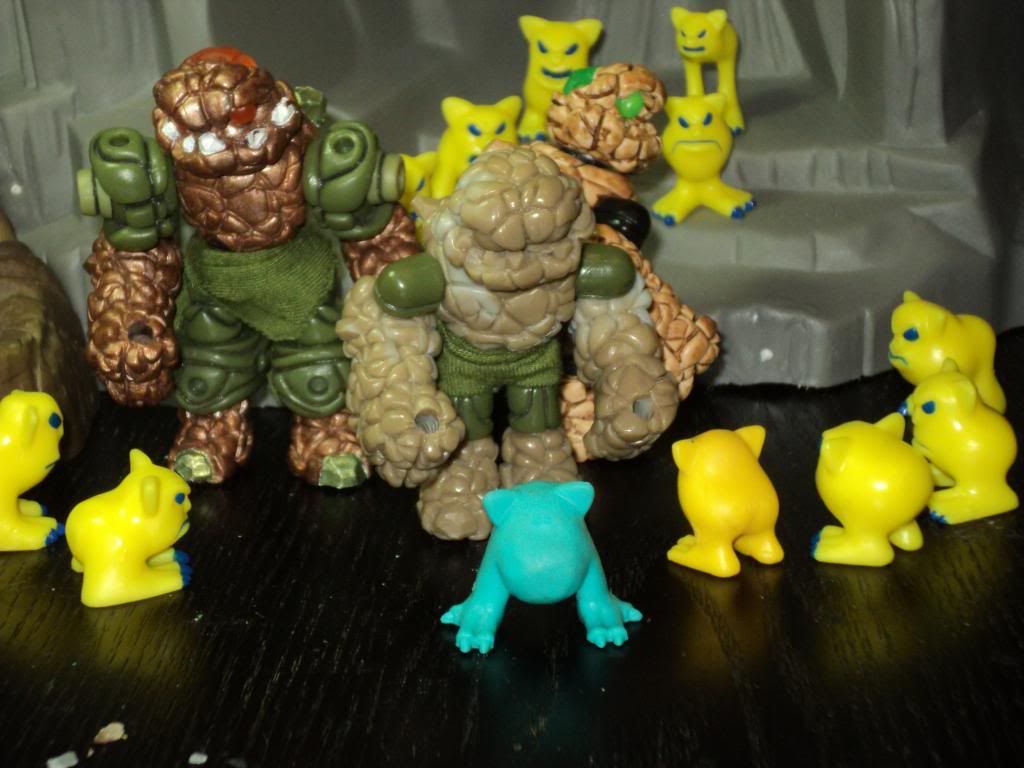 Grav'lor the Tracker: "What ARE these horrid little things?"
Voltrokk the Shocking: "Beats me Grav', think we can take 'em out??"
Grav'lor: "Oh I think we won't have to worry about that Voltrokk....boys??"
"Suddenly a pair of rocks spring to life! The natural predators to the Mordles, a Gravel Guts & a Trapasaurus!"
Grav'lor: "Mordles are back on the menu! DIG IN!!"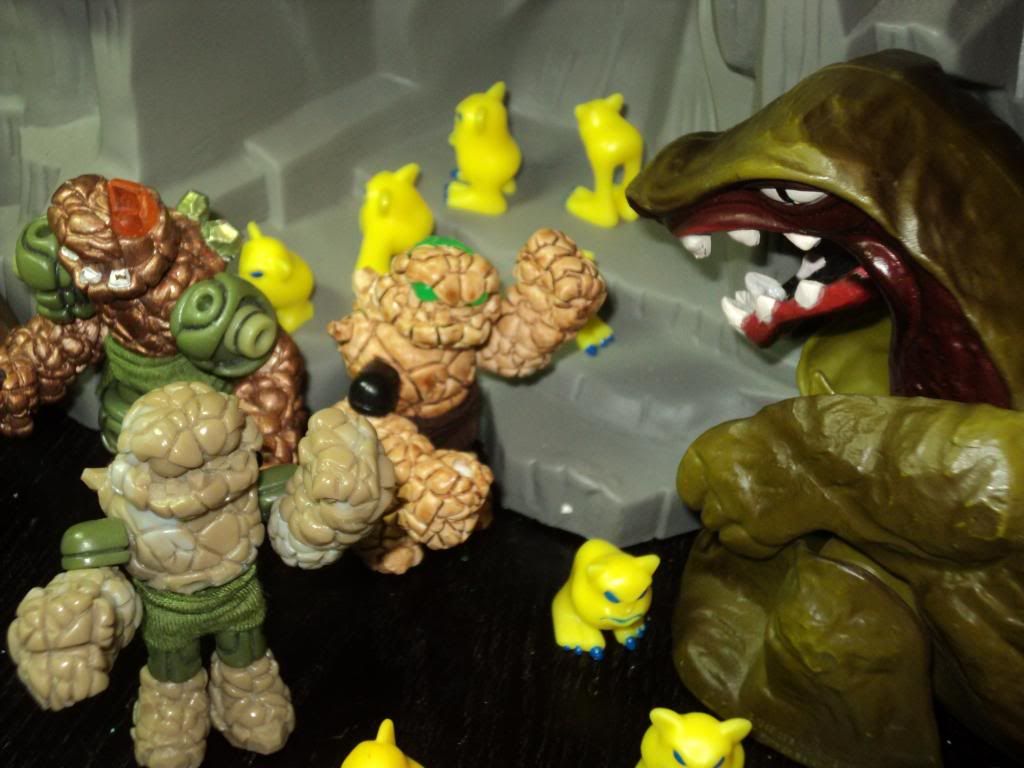 "Ravenous from being deprived of their primary food source for years, the hungry Trapasaurus salivates and opens its jaws! The Mordles, terrified for their lives scatter in all directions but it doesn't stop here...."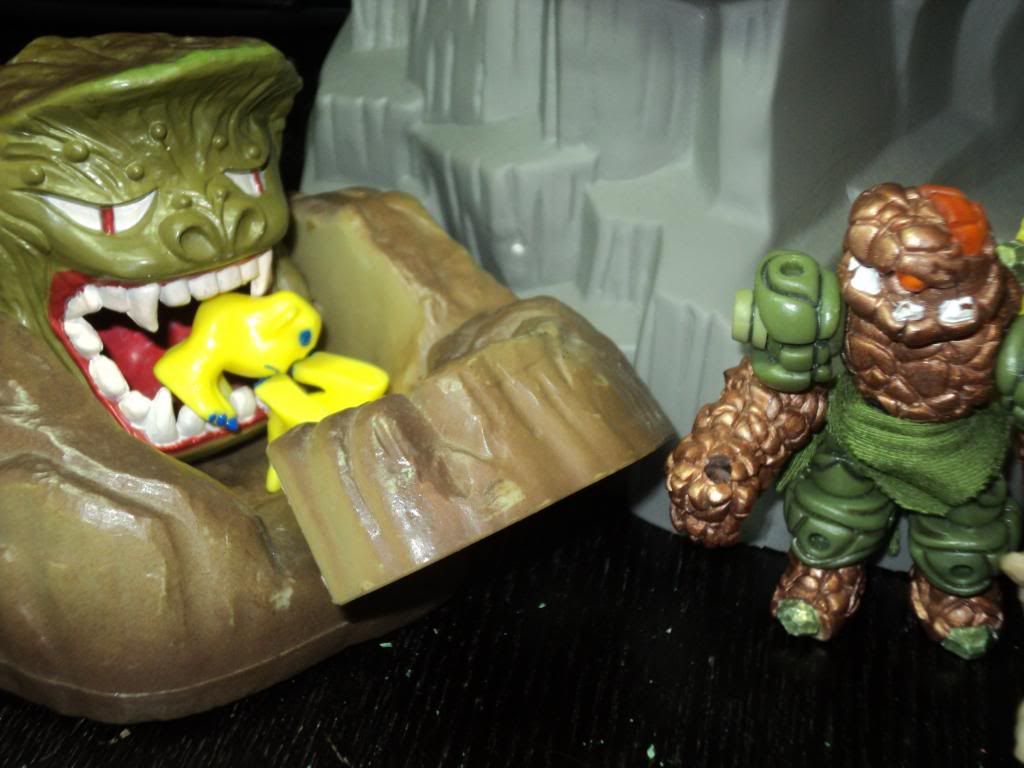 "Not wasting any time, the Gravel Guts flings a pair of mordles into it's massive maw with it's stoney hand. The mordles shrieks of fear are quickly silenced as they are swallowed whole! "
Voltrokk: "Awright!! Good thing these things are on OUR side!"
Congratulations John & everyone over there at Toyfinity Toys, can't wait for what's next! I totally want to see some Mordles done up in Wheeled Warriors Monster-Mind green with brown eyes/teeth/claws. That would look excellent! :-D
-Bah'glenn